Effects of Vaping in Our Body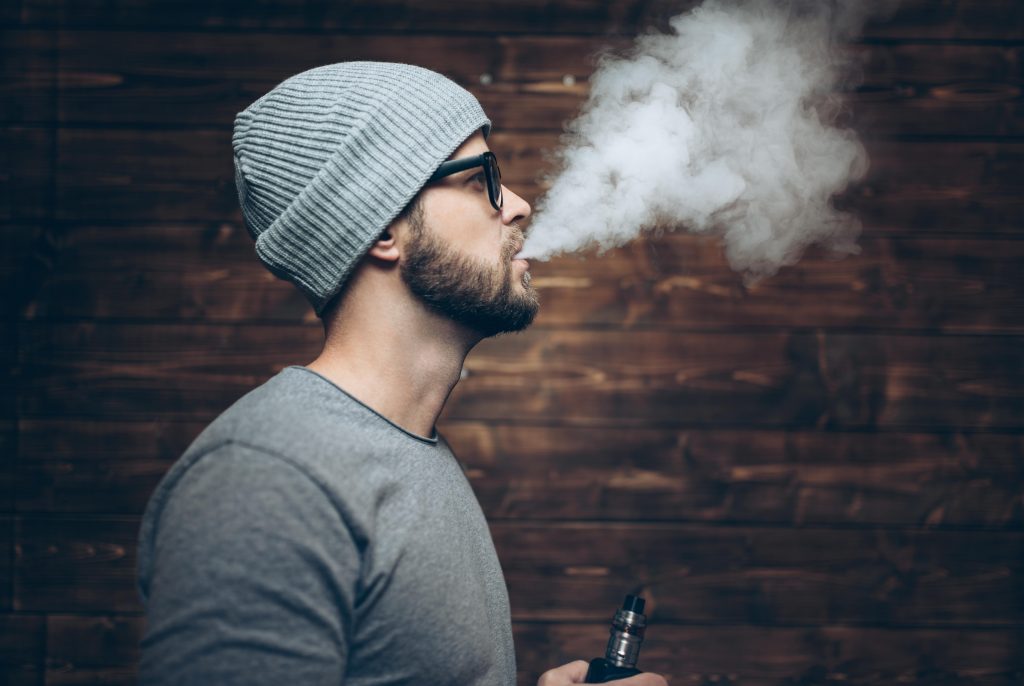 Read Time:
3 Minute, 39 Second
The long-term effects of vaping are still unknown. However, we do know that vaping can be harmful to your health. Vaping can contain high levels of nicotine, which can be addictive and harmful. Nicotine can also have negative effects on brain development in young people.
Vaping can also contain other harmful chemicals, including metals, chemicals, and ultrafine particles that can be inhaled deep into the lungs. These chemicals can cause lung irritation and inflammation, and have been linked to cancer.
While the long-term effects of vaping are still unknown, we do know that it is harmful to your health. If you or someone you know is thinking about vaping, we urge you to talk to your doctor or a healthcare professional first.
Why People are Vaping?
The electronic cigarette industry is booming and people of all ages are vaping. While some people use vaping as a way to quit smoking, others enjoy vaping for its own sake. There are many reasons why people are vaping, but here are some of the most popular reasons:
1. Vaping is cheaper than smoking
While the initial investment in a good vape setup can be a bit pricey, the long-term savings are significant. A pack of cigarettes costs around $6 these days, while a bottle of e-liquid only costs a few dollars. In addition, you can reuse your vape gear over and over again, which further reduces the cost.
2. Vaping is healthier than smoking
This one is a no-brainer. There are over 4,000 chemicals in tobacco smoke, many of which are known to cause cancer. In contrast, the vapors from e-cigarettes only contain a handful of relatively harmless chemicals. It's no wonder that many people view vaping as a healthier alternative to smoking.
3. Vaping can help you quit smoking
If you're trying to quit smoking, vaping can be a helpful tool. Many people find that using an e-cigarette helps them to wean off of tobacco gradually. The act of vaping itself can also help to satisfy the hand-to-mouth motion that smokers are so used to.
4. Vaping is more convenient than smoking
Smokers have to deal with a lot of hassle – from carrying around lighters and ashtrays to dealing with the smell of smoke on their clothes. Vapers, on the other hand, can simply slip their vape gear into their pocket and go about their day. No mess, no fuss.
5. Vaping is socially acceptable (in most places)
Smoking has become increasingly taboo in recent years, and rightfully so given its health risks. However, vaping is still relatively socially acceptable in most places. This means that you can enjoy your nicotine fix without having to step outside or deal with dirty looks from others.
These are just a few of the reasons why people are vaping. Whether you're looking to save money, improve your health, or just enjoy a more convenient lifestyle, vaping has a lot to offer.
Effects of Vaping in Mental Health
Vaping has become a popular way to consume nicotine, especially among young people. Although vaping is often promoted as a healthier alternative to smoking, there is growing evidence that vaping can have negative effects on mental health.
A recent study found that people who use e-cigarettes are more likely to experience anxiety and depression than those who don't vape. The study also found that people who vape are more likely to have panic attacks than those who don't vape.
Other studies have found that vaping can increase the risk of developing schizophrenia and other psychotic disorders. One study found that people who started vaping before the age of 18 were four times more likely to develop schizophrenia than those who didn't vape.
There is also evidence that vaping can be addictive and can lead to the use of other tobacco products. A study of high school students found that those who used e-cigarettes were more likely to start smoking cigarettes within the next year than those who didn't use e-cigarettes.
The long-term effects of vaping on mental health are not yet known, but the evidence so far suggests that vaping can be harmful to mental health. If you or someone you know is struggling with mental health, it's important to seek help from a mental health professional.