How to Take Care of Our Ears?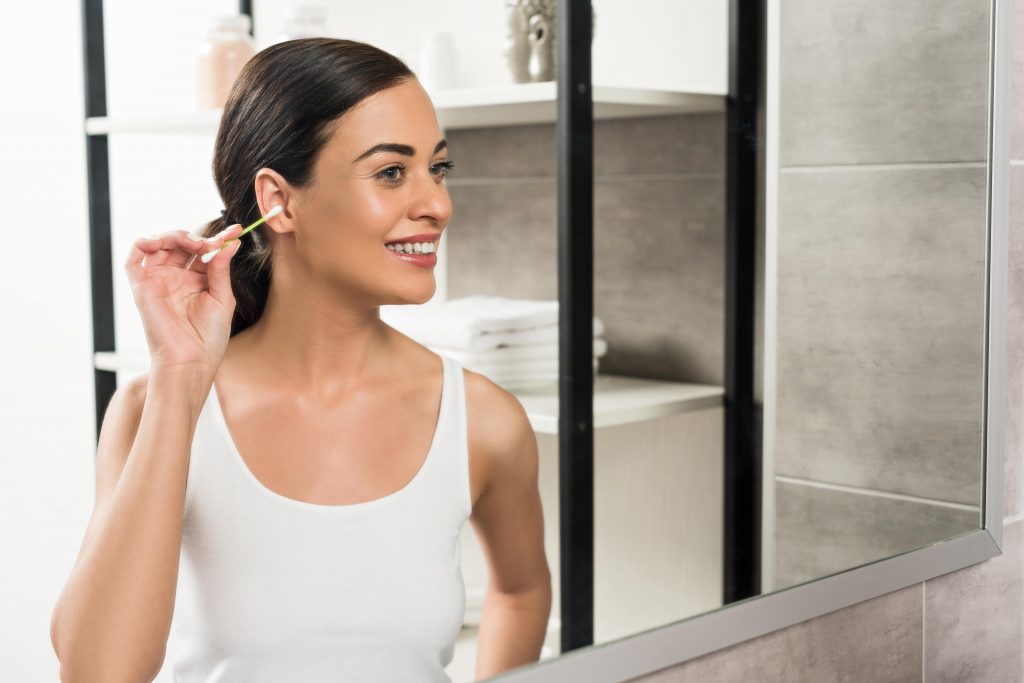 Read Time:
3 Minute, 42 Second
We all know how important it is to take care of our eyes and our teeth, but how many of us actually take the time to think about our ears? Our ears are just as important as any other part of our body, and yet they are often neglected. Here are a few tips on how to take care of your ears:
1. Avoid loud noise whenever possible. Exposure to loud noise can damage the delicate structures of the ear, leading to hearing loss. If you must be in a loud environment, make sure to wear earplugs or other hearing protection.
2. Keep your ears clean. Wax buildup can cause problems with hearing, so it's important to clean your ears on a regular basis. You can use a cotton swab to remove excess wax, but be careful not to insert the swab too far into the ear canal.
3. Watch for signs of infection. Ear infections are relatively common, especially in children. Symptoms include pain, redness, and discharge from the ear. If you suspect you or your child has an ear infection, see a doctor as soon as possible.
4. Get your hearing checked regularly. Hearing loss is a common problem, especially as we age. If you think you might be losing your hearing, make an appointment with an audiologist for a hearing test.
Taking care of your ears is important for maintaining your overall health and well-being. By following these simple tips, you can help keep your ears healthy and functioning properly for years to come.
Is Cotton Bud Good for our ears?
Cotton buds, also known as Q-tips, are commonly used to clean the ears. However, many people don't realize that cotton buds can actually do more harm than good.
The ear is made up of three parts: the outer ear, the middle ear, and the inner ear. The outer ear is the visible part that protrudes from the head. The middle ear is located behind the outer ear and contains the eardrum. The inner ear is located deep within the skull and contains the cochlea, which is responsible for hearing.
Cotton buds are designed to clean the outer ear. However, many people use them to clean the inside of their ears, which can actually be quite harmful. When used in this way, cotton buds can push wax and debris further into the ear, which can cause blockages. Additionally, cotton buds can damage the delicate skin inside the ear canal and even perforate the eardrum.
If you must clean your ears with cotton buds, be sure to do so gently and only clean the outer ear. If you have any concerns about your hearing or if you think you may have a blockage, it's best to see a doctor or an audiologist.
Maximum Decibels for our ears
Most of us are unaware of the maximum decibels our ears can handle before they start to experience damage. The decibel (dB) is the unit used to measure sound pressure or intensity. 0 dB is the lowest level of sound a person can hear. 125 dB is the loudest sound that our ears can tolerate before experiencing pain. Exposure to sounds at or above 85 dB can cause permanent hearing loss over time.
There are many things in our everyday lives that can produce noise at these high levels. Some examples include: car horns, loud music, power tools, and even some hair dryers. It is important to be aware of the potential risks associated with these activities and take precautions to protect our hearing.
There are a few things we can do to reduce our exposure to loud noise:
1) Use earplugs or noise-cancelling headphones when exposed to loud noise for extended periods of time.
2) Take breaks from exposure to loud noise when possible.
3) Avoid being in close proximity to sources of loud noise whenever possible.
4) Increase the distance between yourself and the source of loud noise whenever possible.
5) If you must be exposed to loud noise for extended periods of time, make sure to have your hearing checked regularly by a professional.
Making small changes in our everyday lives can go a long way in protecting our hearing from permanent damage. By being more aware of the decibel levels of the sounds around us, we can make choices that will help keep our ears healthy for years to come.